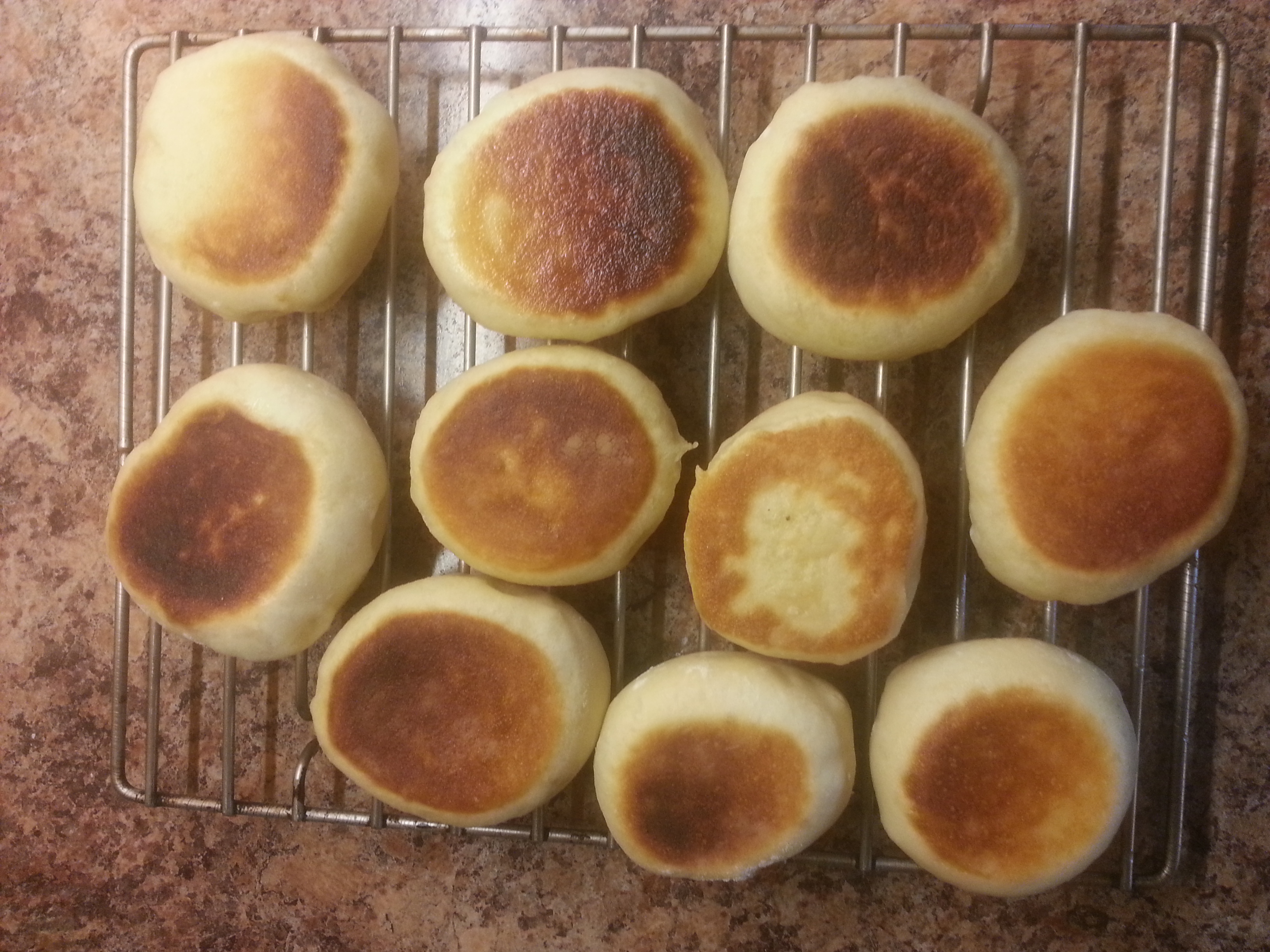 English Muffins
I love the British TV Show The Great British Bake off. It's a guilty pleasure. I know, as an actor I should reject reality tv, but I love watching these home bakers compete week after week. I love Mary Berry and Paul Hollywood, who judge the show, and I love Mel and Sue who host it. I love the crazy challenges. During one episode a 17 year old girl made a 3D Ski Chalet out of biscuits! But one week my mind was truly blown by the simplest of bakes. Mary and Paul asked them to bake English Muffins. Somehow it had never occurred to me that I could make English Muffins at home. And it also never occurred to me that English Muffins are cooked on a griddle on the top of the stove.
I ordered Mary and Paul's cookbooks online, watched their "Masterclass" episode and I found the recipe. Then I waited for the right day to make them. As much as I love English Muffins, I know that I cannot eat a dozen in one sitting. I know they could be saved, frozen even, but I knew they would taste best right after they were baked. One August weekend there were 6 of us at the cottage. I woke early and made the dough. The others were up soon after, as kneading dough is not really a quiet event. I was full of excitement as I watched them rise on the pan. So often when baking you put your creation in the oven, wait, and hope for the best. But with English Muffins you are right there where the action is. You watch them brown right before your eyes. Sure, with oven baking you can peer though the door, but its not the same as being there. It's not the same at all.
My vegan friend David was at the cottage that weekend so I substituted soy milk for cow's milk in the recipe and the results were amazing. We had them all polished off in an hour or so.
Inspiration can come from all sorts of places. Mary, Paul, Mel, Sue, and those amazing home bakers of season 4, thanks for blowing my mind.