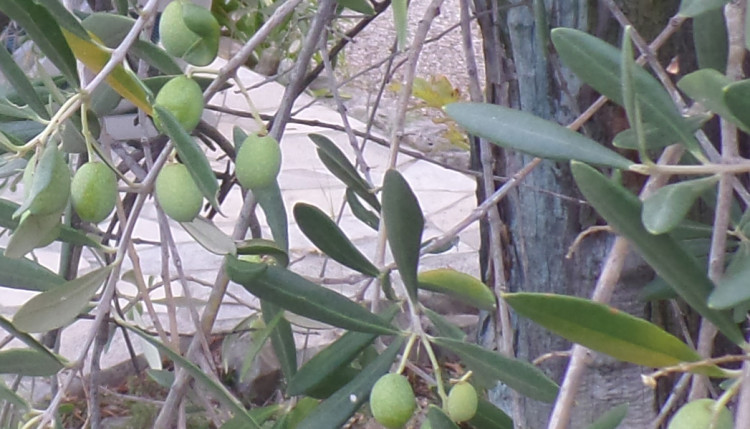 A bottle of olive oil
The perfect olive oil.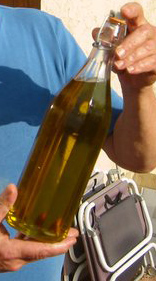 A few years ago Thom and I had the wonderful pleasure of traveling through the south of France, the Italian Riviera, and Tuscany for 3 weeks. It was an amazing holiday. We were there in September and the markets were bursting with the most beautiful fruits and vegetables I have ever seen. Some of the best food I have ever eaten was eaten on that trip.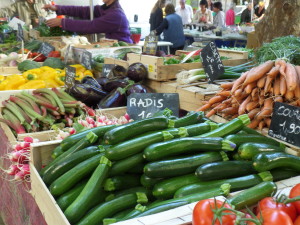 Thom grew up in France and his dear friend/ former high school drama teacher Ted lived just outside Nice. We drove way up into the mountains to see him one day.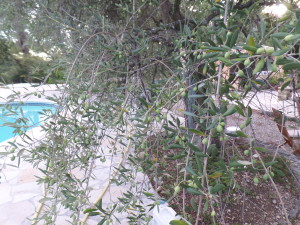 His property was covered in olive trees. I had never seen an olive tree. I knew olives grew on trees, but seeing one, touching one felt really special. This tiny fruit produces one of the most used products in cooking. It looked so unassuming, but it's impact is so huge.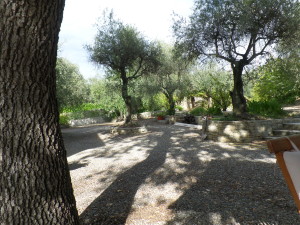 Ted was a wonderful and charming host and during our lovely afternoon filled with delicious food and many glasses of chilled rosé, I asked him lots of questions about the olives. How do you harvest them? When? How do you make the oil? How much do you get? Each November for two consecutive weekends' friends would gather at his villa and climb into the trees and pick the olives. On one hand it sounded like a lot of work and on the other it sounded like a wonderful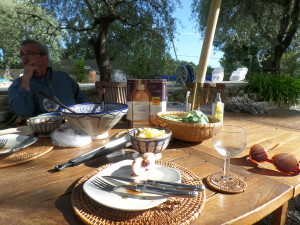 tradition filled with laughter, good friends, amazing food, and wine. I was in love with whole idea of it. And I wished we were staying until November.
As the sun started to dip we realized we'd better head back down the mountain. Before we left Ted handed me a bottle of olive oil. It looked very strange and he explained: This oil was from last year and it wasn't "quite ready". It was cloudy and didn't look very impressive. It was in a plain Bordeaux bottle with a cork, but he assured me it was good to eat. And I remember him saying that he hadn't used butter in ages. His morning toast was drizzled with his homemade olive oil. And let's be clear, all that olive oil was doing amazing things for his skin. He was about 70 years old but looked about 55!
When we finished the France part of our trip we headed to Tuscany to meet up with friends at a villa we had all rented. I brought out the bottle of oil and a loaf of fresh bread we had picked up on the way. We sat down with our lovely friends and reconnected over wine, bread, and a label-less bottle of cloudy, fruity, incredible olive oil. That 750ml didn't last the week. And we only used it for salads and bread – it was far too precious to cook with.
Thank you, Ted, for this wonderful gift.
We learned that Ted passed away a few days ago. He had a huge impact on Thom. He was "that" teacher. The one who was relatable and honest and told you the thing you needed to hear instead of the thing you wanted to hear. He taught for many years in Milan and Paris and his many, many students have filled facebook with beautiful sentiments about the influence he had on their lives. I didn't know Ted well, I only spent a beautiful afternoon with him lunching in his olive grove, but he still made an impact and inspired me in ways he likely never intended.