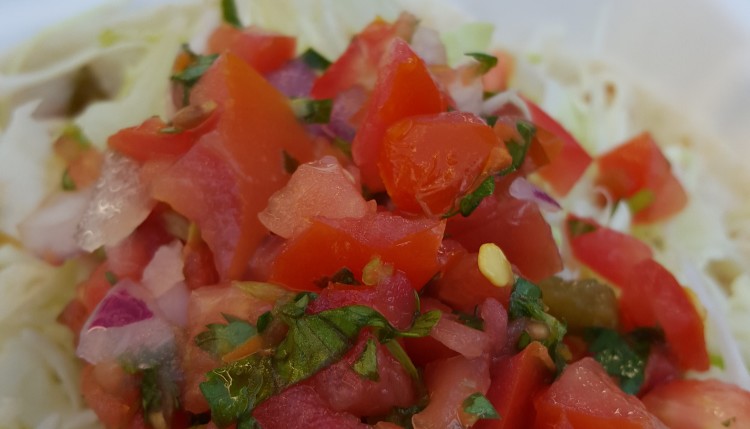 Eating my way through Vancouver – Part 4: Fish Tacos and Disco
So, we have previously established that the sandwiches at Meat and Bread were too good to pass up. A Porchetta sandwich was the plan for Friday's lunch, and nothing would deter me from that plan. So, what was I to do when I stumbled across the Tacofino truck on the way to Meat and Bread???
I had heard about Tacofino from my friend Karla and it featured prominently in my 'where to eat in Vancouver' online research. When I saw the truck I knew there was only one solution. I was going to have to eat two lunches. Within 10 minutes of each other. I knew my control top pantyhose would protect me from looking like I ate two lunches through my afternoon meetings and so, my plan was set in motion.
When trying a new restaurant, I think it's always wise to pick the most popular item. I stayed classic. Fish Taco. When my taco was in my hands, I knew I had chosen wisely – Not only because it looked delicious but because in my previous Vancouver food adventures vegetables had not played a prominent role. The cabbage and salsa fresca on the taco were sorely needed at this point in the trip.
I took a bite. Light. Crunchy. Fresh. Tangy. Food-all-over-your-face awesome.
And the truck was playing disco! I got my funk on and danced while I waited. I tell you, there is little on this earth is better than a disco playing fresh fish taco truck on a sunny Friday Vancouver afternoon. Or at least that's how I felt in the moment.
Thanks Tacofino for an awesome Part 1 Lunch! I'll be back!