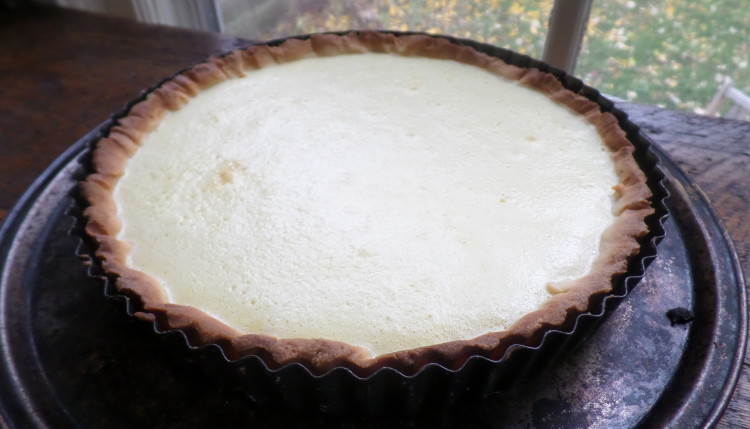 The right tool for the job
From scratch. What does that really mean?
Of course it means that you make something from ingredients rather than pre-assembled components. Yes, I get that, but somewhere along the way I built into that definition that it means using your hands – and that tools are cheating.
I think this crazy notion began when I was a kid. I'm left handed. My mother's Sunbeam Mixmaster was decidedly right-handed (to add ingredients you had to do so from the right side) and as a result, I never used it. I used a hand mixer if I was doing a lot of beating or whipping, but mostly, I used my hands, wooden spoons, and spatulas. On some weird level it made me feel more proud of my creations.
Years later when I got my Kitchen-Aid Artisan stand mixer (free with purchase of major appliances!) it took me 2 years to take it out of the box. As much as I loved it, I couldn't see how I would use it. I was stubborn and stuck in my ways.
Last night two lovely friends came to dinner. I decided to make my most favourite dessert Tarte au Citron. To me a lemon tart is the perfect way to end a meal. Light, tart, creamy, and a perfect cookie crust.
As much as I love eating a tarte au citron, I have certainly had difficulty baking them over the years. My go-to recipe is by Patricia Wells' from her book Bistro Cooking. This was the first cookbook of French Cuisine I purchased and this was the first recipe I made from it.
My problem with baking this tart stems not from the filling but from the crust. It's very frustrating to work with. There are always holes and the filling always leaks through the bottom of the pan. Maddening! In the margin of the recipe I have added notes to make the recipe larger (1+ 1/3) so that the crust is thicker and the filling less likely to pour through. I add the step of coating the baked crust in a thin layer of egg white so as to make it more impermeable. But none of this worked, until…
When I started reading the recipe yesterday I noticed that the instructions for the pastry (pâte sablée) said to use a food processor. I had never done this. In my slight defense I didn't own a food processor when I first made this tart. But…I own one now – and it's French…it couldn't do any worse, could it? I lugged it onto the counter.
This pastry was beautiful to work with. The butter was evenly distributed, it was pliable, and didn't create any holes. I didn't need to make the recipe larger. Using the food processor made the recipe work as it was supposed to. I had been the one causing the problem, not the recipe. After I poured in the filling I turned on the oven light and peered inside. The filling didn't leak. It was…perfect.
So, what have I learned? Tools are your friends. There is no shame in using tools. There can be the right tool for the job.
Dear Moulinex food processor, thank you for fixing my favourite d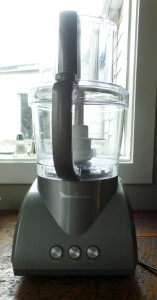 essert. And now, perhaps, a little tarte au citron for breakfast….