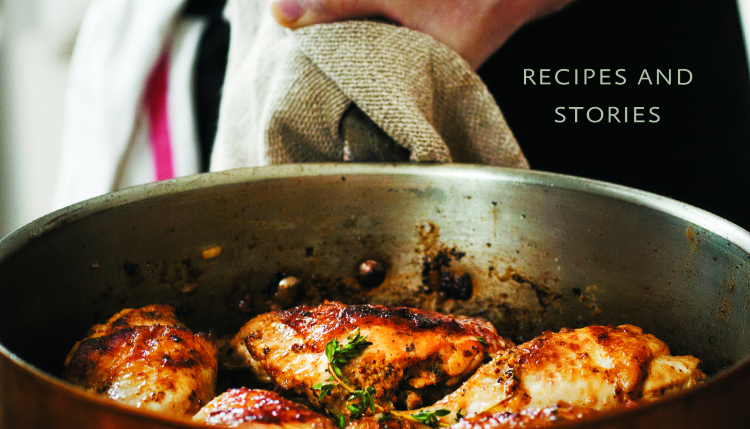 I am a sucker for Paris. I've been there 3 times and dream of moving there.  So, a book titled "My Paris Kitchen" will always catch my eye.  As I started to flip through the pages I realized that this cookbook was unlike any cookbook I had ever read.  It wasn't just recipes, it was life in Paris.
The pictures are draw you in.  You can see, smell, feel, and almost taste.  And the pictures aren't just of food, they are of pots and pans, vibrant markets, and the beautiful winding Paris streets.
As eager as I was to start making the recipes, I felt compelled to read the whole book first.  I wanted to understand David's point of view.  I wanted to know him more, and as I got to know him more from his stories, I was hooked.  His encounters with people and his trials and tribulations navigating  French systems were charming.  This book lived on my nightstand for two weeks before it ever made it to the kitchen.  It was the first cookbook I've ever read cover to cover.
As for the recipes, I have never been disappointed.  What I like about his instructions is the tactile aspect.  Do X until this happens, and this is something you can observe or feel.  To me the idea that stages of cooking done-ness are measured by time alone is crazy and it removes the cook from the food.  We should be getting closer and understanding more of what we're doing, not assembling, setting a timer and DING! it's done.  That's what David Lebovitz does.  He gets you up close and personal with your food.
Things I love – rosé wine, dijon mustard, vintage cookware, and the amazing mouli – he loves, too. Like you find yourself connecting to characters in a novel, I could connect to this book.  I didn't expect that.  This book is a joy to read and cook from.
If you haven't read this book you should.  It will make you love food  – and Paris  – more.
I've yet to make every recipe in My Paris Kitchen, but the dishes I have tried have been delicious and easy to master on the first try – a result of excellent instructions.  Here are some of my favourites:
Dukkah – Page 81
-This is a wonderfully aromatic seed and nut mix that will delight your tastebuds.  Amazing on roasted cauliflower, but there are so many uses for this amazing blend.
Celery root salad with mustard sauce – Page 105
-A French classic.  I've made Julia Child's version before and this one didn't disappoint!
Buckwheat crêpes with ham, cheese, and egg – Pg 135
-Now a breakfast staple at the cottage.
Chicken with mustard – Pg169
-It's the recipe on the cover. Mouthwateringly good. It's perfect.  Make this.
Green beans with snail butter – Pg 222
-So much flavour!  The family asks for them every Thanksgiving.
Carrot Cake – Pg 277
I've made a lot of carrot cakes.  They're fine.   But this is a beautiful version.  Simple, balanced, sweet and tart.  A go-to recipe for me.
Merveilleux – Pg 281
I made these delightful confections for a large New Years Eve dinner party.  They were a mouthful of heaven.  Light, airy, melt in your mouth.  Perfection.
---