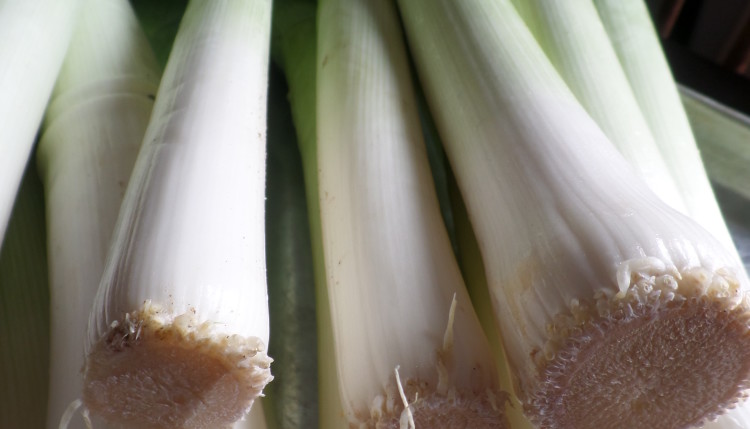 For the love of leeks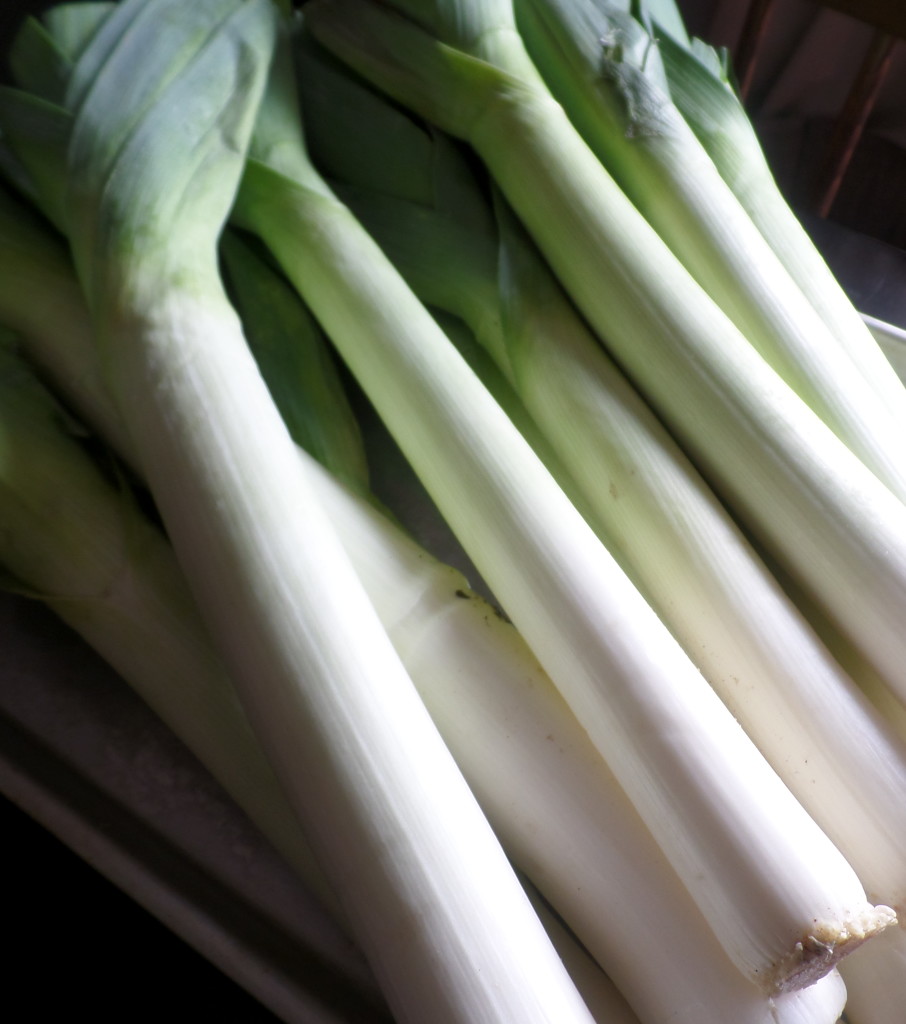 A few weeks ago I bought some beautiful small leeks at the Thunder Bay Country Market.
They sat in my fridge for two weeks. Now, I love leeks. That soft, delicate, creamy onion-y flavour makes me terribly happy. Fact is though, I am often at a loss as to how to use them, and they sit around going soft and looking sad. Yes, I make leek and potato soup, and love to sauté them in a pan with butter before I sear a rack of lamb. But these methods can involve a lot of work. I want something quick and easy, for a weeknight dinner. Once, for a dinner party, I braised them. They were good, but the chicken stock overpowered the delicate flavour of the leeks. I love leeks so much I want them to be the star. I couldn't look at those leeks in the fridge any longer. I was determined to use them.
My plan for dinner was to frying ocean perch with a bit of lemon. Simple, fresh, and easy. Looking down at the fish in the pan, I realized my problem with leeks. I was overthinking them.
I was overthinking leeks!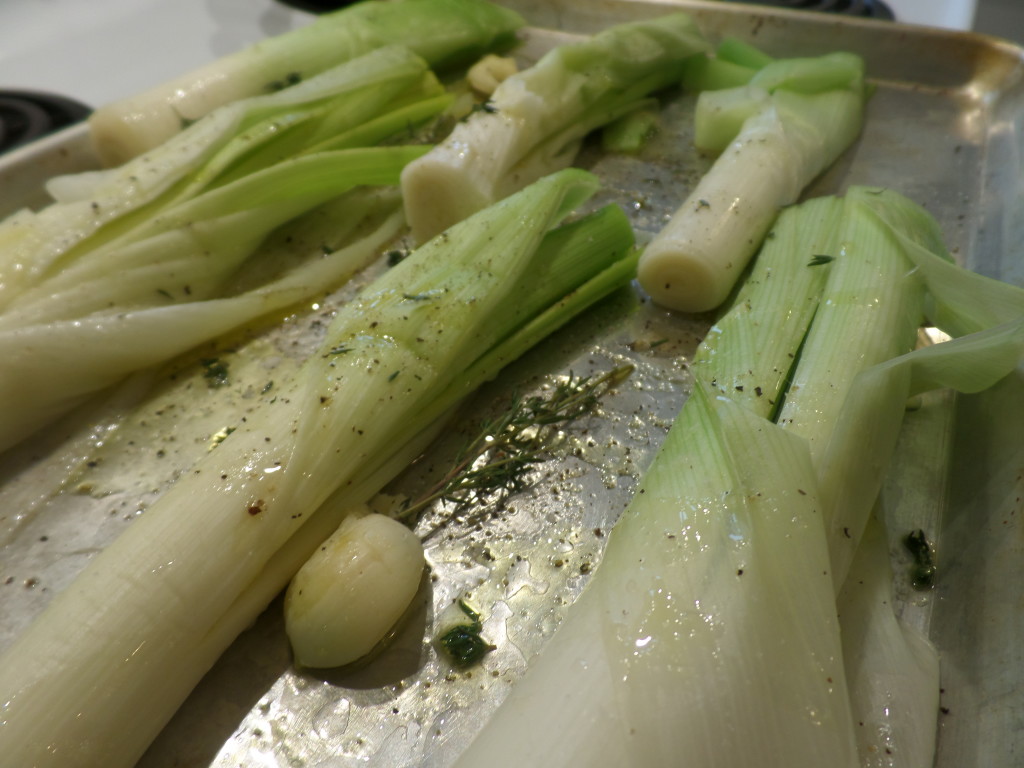 Suddenly, I turned on the oven to 400°and put a pot of salted water on to boil. I trimmed and cleaned my leeks. When the water reached its boiling point I blanched the leeks. Then I put them in a metal baking dish (metal helps to caramelize), seasoned them with salt and pepper, drizzled on some olive oil and white wine vinegar, and threw in a smashed up garlic clove and some thyme leaves. Ten minutes later I had roasted leeks that were absolutely gorgeous! They were soft and buttery and caramelized. The little bit of vinegar was the perfect counterpoint to add just a tiny bit of zing.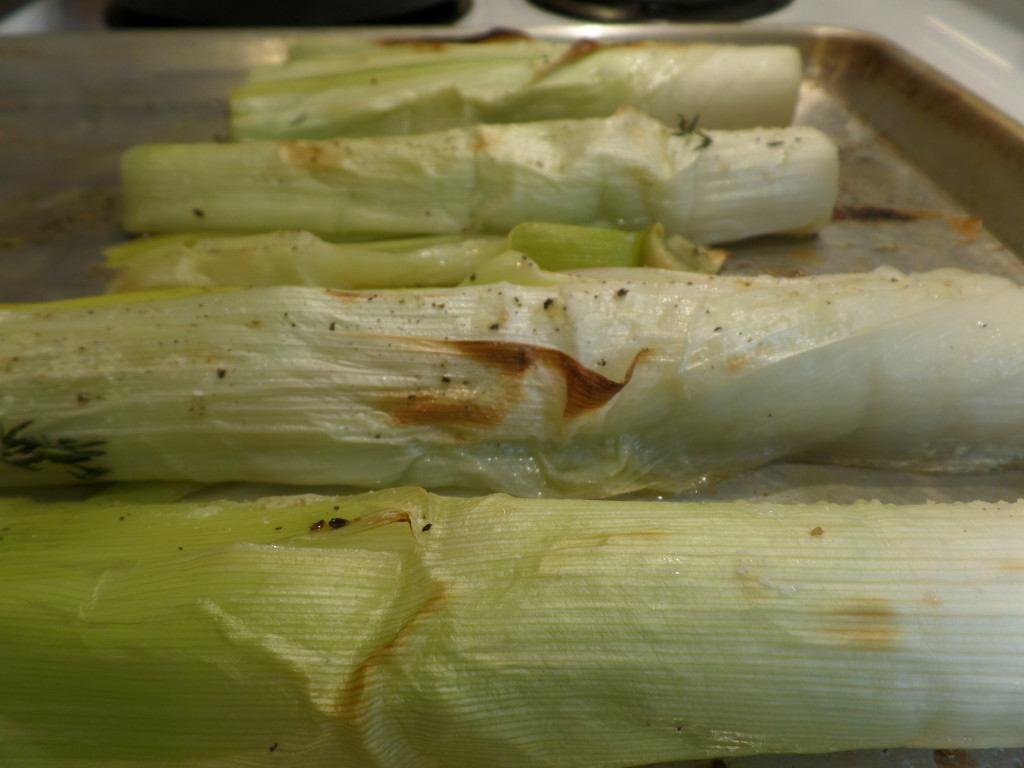 With each bite, I became inspired. And that gave me a mission for the week. Leek week! My goal: to make easy, quick, and delicious dishes with leeks.
Well, it's Friday and I have 4 new leek recipes ( in addition to the oven roasted leeks described above). I might come up with more this weekend (the week isn't over yet!) but I ran out of leeks!
Here is the list of delicious leek recipes I am adding to the website as we speak!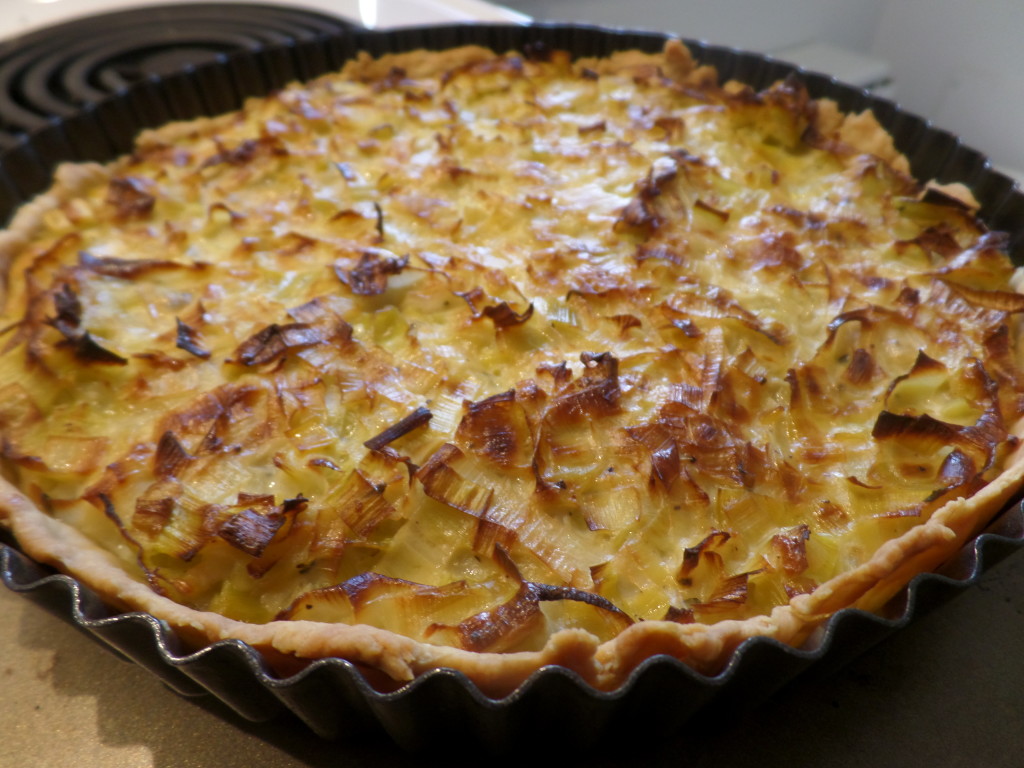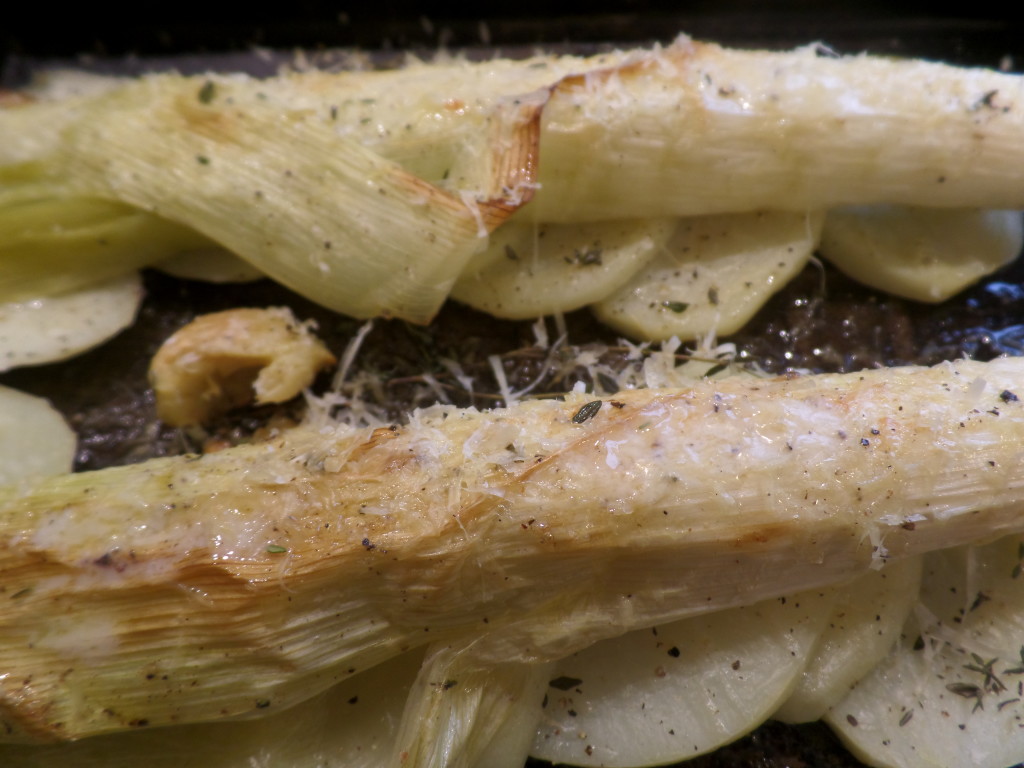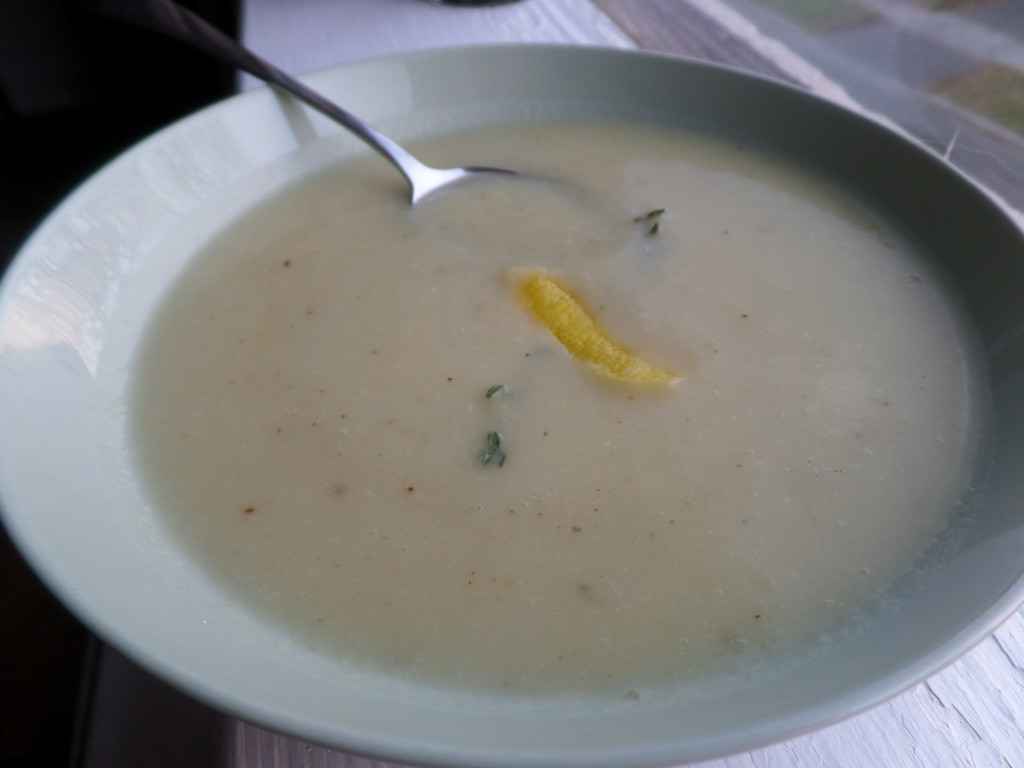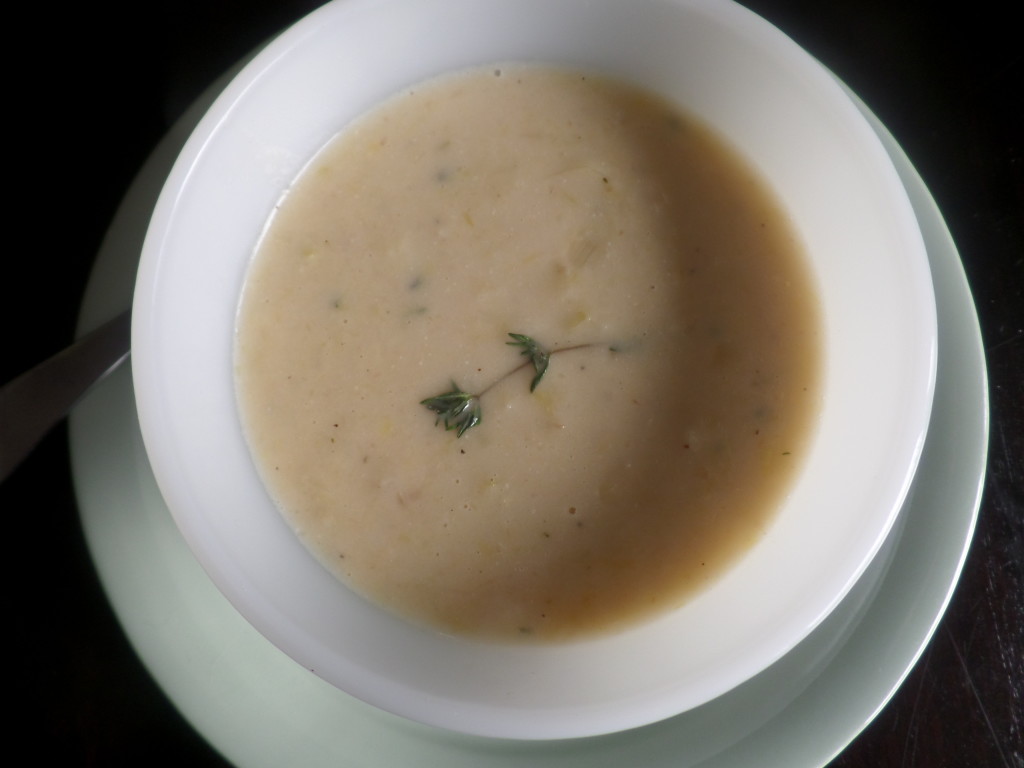 If you have great leek recipes, I'd love to hear them. In the meantime, long live Leek Week!